Payment options
Online: Already signed up for Citizen Self Service?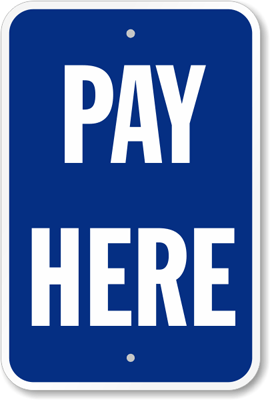 Auto Pay: You can use Electronic Funds Transfer (EFT) to pay your bill. Your bill will be paid automatically from your bank account each month.... no need to take the time to mail a check or visit City Hall. Click this link to sign up for Auto Pay now!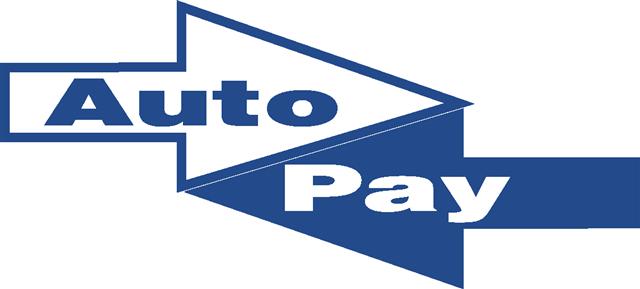 Citizen Self Service: Through Citizen Self Service you can:
1. Access your account information including bill history and usage
2. Pay by Credit Card (or Debit Card)
3. Sign up for Auto Pay- If you don't want to set up an online "Citizen Self Service" account, you can simply select "Auto Pay" on the link above and you'll be redirected to a sign-up screen.
*** See instructions on how to setup your Citizen Self Service account here: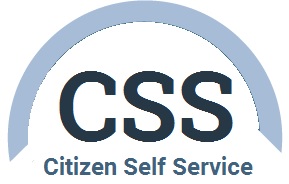 Drop Boxes: For your convenience drop boxes for utility payments are located at City Hall, (West entrance and East entrance of parking lot) Dick's Market in Bountiful, and Winegar's in North Salt Lake City. The City Hall drop boxes are collected daily and the drop boxes at Dick's and Winegar's are collected Wednesday mornings. CASH PAYMENTS AND DELINQUENT PAYMENTS SHOULD NOT BE PLACED IN THE DROP BOXES.
Extended Hours at City Hall: The Utility Department at Bountiful City Hall has extended hours so you can come in before or after work for service! Our hours are 7:00 a.m. through 6:00 p.m. Monday through Thursday for your convenience. Call or come on in and we'll take care of you.
Customer Billing Inquiries:
Bountiful City Hall
790 South 100 East
Bountiful, Utah 84010
Telephone: 801.298.6100
Office closed Fridays, Weekends and Holidays.
Budget Billing
August is the month to sign up for Budget Billing. Budget Billing allows you to pay the same amount each month to make your budgeting easier. Your monthly bill will be computed by taking the average of the last 12 months bills. To qualify you need to have lived at your current address for at least 12 months and be current on your payments. You must stay current on your payments to be on budget billing. The applications are available at City Hall or call 801.298.6100. Applications are only taken during August and must be submitted by August 31. Having trouble understanding your Budget Bill? Click here for an explanation.
Online Payment Return / Refund Policy

To obtain a refund contact Bountiful City Utilities at 801-298-6100. The refund will be processed once it is verified. Please allow up to 10 days for processing.

Before contacting Bountiful City Utilities for your refund, you will need at least two of the following pieces of information:
The reference number provided with your online payment confirmation

The account number to which the payment was made

Your first and last name and mailing address

A brief explanation as to why you are requesting the refund
Consumer Privacy Statement / Policy

Our Privacy Pledge
Bountiful City Utilities respects consumer privacy and is committed to helping our site visitors understand how we manage the personal information in our care. Our goal is to provide a reliable level of privacy, while also offering beneficial information and services to site visitors

The Data We Collect (and How We Use It)
To manage and improve our site, we collect certain information about visitors to our various web pages. We normally collect general user information to track our site's performance, and limited personal information supplied by customers signing up for services. Bountiful City Utilities also collects anonymous site traffic information, such as the user's domain name and the web pages they visit.

If you provide personal information to Bountiful City Utilities, you can be assured that the information you provide will not be sold to or shared with any unaffiliated third-parties. We will only provide this type of information to unaffiliated third-parties if we are required by law (for example, if we receive a subpoena or court order requiring such disclosure).

The Information We Share
Although other companies host some of our web pages on their systems, we do not share personally identifiable information with others, unless the information is required for the delivery of an affiliated service. Accordingly, in the future you may be contacted by mail, email or phone by a representative of Bountiful City Utilities or one of its partners in an attempt to provide you with better service offerings or benefits that may be of interest to you.

Special Note: Children's Privacy
We are committed to protecting the privacy of children. We do not collect personally identifiable information on our web pages designed to provide children with safety and educational information. For more information about how parents can protect their children's privacy online, visit the Federal Trade Commission's website.

Updates to Bountiful City Utilities' Privacy Policy
Bountiful City Utilities is committed to responsible and ethical privacy practices. As our business and services evolve, and as new laws and regulations emerge, we will update this privacy policy to inform our customers of their rights and options, as well as our privacy responsibilities.