Public Art Program

Bountiful's bronze bees are hiding along Main Street on both sides of the street
between 200 South and 100 North. Use the clues in the rhyme to find all six bees!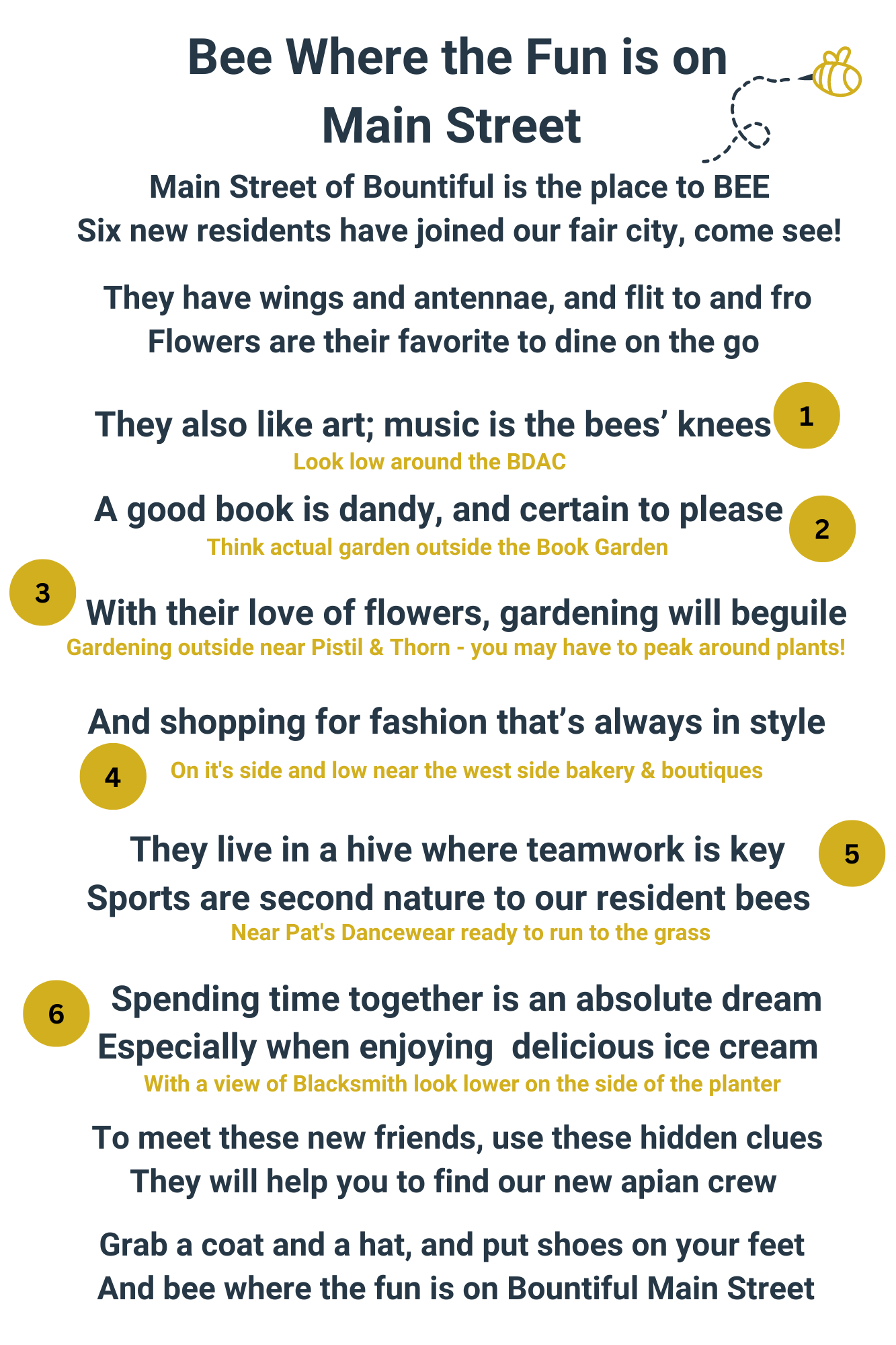 Having trouble finding them? Click the map key to get their locations

If you find all the bees remember to pick up your free bee sticker at the Bountiful Davis Art Center, 90 North Main Street.