Bountiful City Quarterly Newsletter
City Hall Services are Temporarily Moving!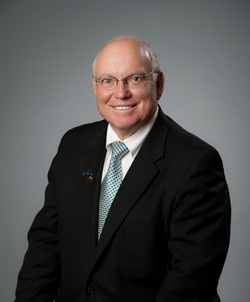 All the City services you are used to having available at City Hall (790 South 100 East) will be moving to other locations in the City when the City Hall remodeling project starts mid-April.
As of press time, City Hall departments will be located as follows: Mayor, City Manager, City Attorney and City Recorder will be upstairs in the Public Safety Building located at 805 South Main Street—just southwest of City Hall.
Our Utilities Department where you can pay your utility bill or reserve a City park will be located at 150 North Main Street, Suite 101. There will also be a 24/7 utility payment drop box outside the offices there as well. If you need to reach the Utilities Department by phone, the direct number is 801.298.6100.
Our Engineering and Planning Departments will also be located at 150 North Main Street, but in Suite 103. Business licenses, building permits, and all other related business can be conducted there. You can also call those departments directly with any questions at 801.298.6125 (Engineering) or 801.298.6190 (Planning). The IT and HR Departments will be located in our Water Department building, 260 West 1050 South.
Hours for the employees at these different locations will still be the same—Monday through Thursday from 7:00 a.m. until 6:00 p.m. City Council meetings will be held at the South Davis branch of the library—725 South Main Street and Planning Commission meetings will be held at the South Davis Metro Fire station located at 255 South 100 West.
The remodel project will update systems and structure that after 40+ years are starting to fail. The project is expected to take about a year and we look forward to sharing the improvements with the public when City Hall reopens.
Please watch our website (www.bountifulutah.gov) and/or social media (Facebook, Instagram and Twitter) for exact dates as we get closer to the move.