Bountiful City Quarterly Newsletter
August 2018
TO VIEW THE COMPLETE ISSUE:
---
Mayor's Corner: "Bountiful's Parks"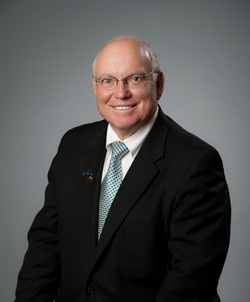 Bountiful has 16 parks totaling nearly 100 acres of open green space for our residents to enjoy with family, friends and neighbors. The newest park, Creekside has been very well received—lots of five star ratings online! If you haven't visited the park yet, we hope you will be able to soon!
Park Reservations
Did you know you can reserve pavilions at five of the City parks for events or gatherings? Reservation "season" is April 15-October 15 and reservations are taken in person at City Hall beginning the first working Monday of the year for that year. There is a fee to reserve the pavilion and they can be reserved for morning (9:00 a.m. to 2:00 p.m.), afternoon (4:00 p.m. to 10:00 p.m.) or all day.
Most of our parks have bowerys—the largest bowery holds 250 people and the smallest 15, and most have public restrooms and picnic tables. Those bowerys that are not reservable can be used on a first-come-first-served basis. Bountiful City Park has a stage and North Canyon Park has an amphitheater. Bountiful's parks have (not at all locations) playgrounds, pickle ball, basketball, volleyball and tennis courts, walking/jogging trails, water features, soccer fields, drinking fountains, power and even two slack lines at Creekside Park! Visit our website (www.bountifulutah.gov) under "Departments" and "Parks" to get more information or call 801.298.6100 for reservation information.
Dogs on Leash
The Bountiful City Council recently passed an ordinance allowing dogs in Bountiful City parks as long as they are on leash. Dogs were not allowed in City parks at all prior to this ordinance being approved. We appreciate the responsible dog owners who are complying with this ordinance and cleaning up after their dogs as well!
Stewardship
These beautiful green spaces in our City deserve to be well taken care of. While our Parks Department staff does an excellent job maintaining these areas, we hope all of you will also feel the responsibility of leaving the areas better than you found them when you have the opportunity to visit so all who come after you will also be able to enjoy!