Bountiful City Quarterly Newsletter

Click here to view older issues
Our newsletter is quarterly and is mailed out in your utility bill in February, May, August and November. If you would like to receive the newsletter via email, please sign up here.
Bountiful City E-Newsletter
Click here to view current and past issues of our e-newsletter, which is published twice a month and posted on our social media. If you would like to receive the e-newsletter via email, please sign up here.
Mayor's Corner: Hope!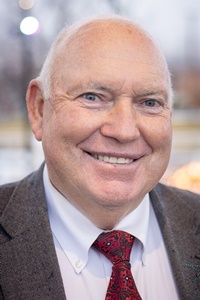 Now we have HOPE!! It certainly appears that we are on the back slope of COVID-19 and we are seeing people with brighter eyes and making fun future plans. Perhaps we feel like bears crawling out of their dens after a long hibernation. Melanie and I have had our vaccines as many others have and it feels good.
Bountiful City has completed and opened new projects in the last few months including Bountiful Town Square, the Veterans Park and the newly renovated Bountiful City Hall. We hope that if you haven't had a chance to visit those places yet, that you will soon! You can also take a virtual tour of the remodeled City Hall on our website (www.bountifulutah.gov). Looking forward, we are excited to get your input as to the facilities that will be built on the property where Washington Elementary School was for so many years. I invite you to participate in the surveys when they are released! You will find out about them on our website, by following us on social media (Facebook, Instagram and/or Twitter), or by subscribing to our twice-a-month e-newsletter which is also posted on our website. Trails, public art and fiber are also on our City plate and we will continue to move forward with these and other projects.
I am also excited that some of our summer activities will be returning this year! Our Concerts in the Park, the Chalk Art Festival, Summerfest and the Car Show will be happening! It will be so good to start resuming some of our "normal" life and getting out! You can find dates and details for these events on page 3 of this newsletter, or on our social media and website.
As we all adjust to a new world remember the basics: Be positive, smile a lot, be a wonderful neighbor, work hard, be grateful and be safe!
I love being the mayor of Bountiful!