Bountiful City Quarterly Newsletter

Click here to view older issues
Our newsletter is quarterly and is mailed out in your utility bill in February, May, August and November. If you would like to receive the newsletter via email, please sign up here.
Bountiful City E-Newsletter
Click here to view current and past issues of our e-newsletter, which is published twice a month and posted on our social media. If you would like to receive the e-newsletter via email, please sign up here.
Mayor's Corner: Our City Awakes!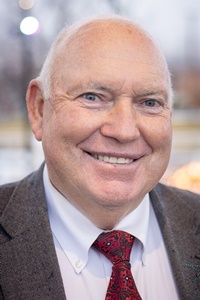 Just like when we arise in the morning to a new day, Bountiful City will enjoy a bright and sunny future.
We now have some new elected officials who are our neighbors and they are already learning and serving.
With your help, we now have a vision of how the space at the old Washington Elementary School will look and there is no doubt it will be a brilliant venue to be immensely proud of. The beautiful City of Bountiful will continue to evolve with new businesses, restaurants and popular stores.
It is so fun to have the confidence that life will be great today, tomorrow and so on and that we can meet our challenges.
I love to get in my float tube early in the morning at Strawberry Reservoir and paddle my way out into Indian Creek Bay. I cast my fly rod out in front of me with a sinking line and a red crystal bugger fly attached. After letting it sink a little, I strip the line towards me with some quick jerks. My heart beats a little faster and then suddenly a colorful 18 inch cutthroat just grabs that fly and takes off - the fight is on! It is so fun to help the fish submit to the rod as I reel it in. Once he is in my hands, I gently remove the hook with my forceps and the fish splashes my face as it dashes away back in the water. I then start all over again. I do love good things that repeat themselves.
When we awake in Bountiful we know we will have electricity, heat and water plus many other city services we occasionally take for granted. We live in a community we can feel safe in and that will sustain our high quality of life for the future. So when you wake up tomorrow remember how fortunate we are to live here.