Bountiful City Quarterly Newsletter
---
Mayor's Corner: "Connecting"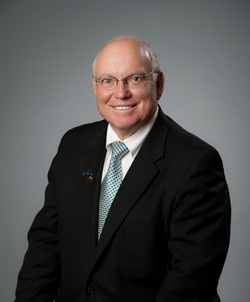 We have been working hard here at City Hall to reach out and connect with our community. We have connected face-to-face with many of you to discuss specific problems and work together on solutions, as well as at our great community events. We have also connected with you through surveys, meetings and other ways and we are grateful for your input through those channels too. Additionally, we are building beautiful venues where residents, friends and neighbors can connect including a new park this year and a downtown plaza next.
There are also many ways to connect with us right at your fingertips so you can stay up-to-date on current issues and happenings within the City! One is this very newsletter! Did you know there is a phone list on page 4 you can cut out and post (or take a picture of with your phone) so that you can call the City Department you need directly? There is also a phone directory on our website at www.bountifulutah.gov. You can click on it in the upper right hand corner of the home page. The home page also has Announcements and Upcoming Events listed there, with a link to our Events Calendar as well. There is a link to watch our City Council meetings on YouTube, and you can sign up to receive emails from the City to keep you up-to-date on meetings and other information. Other website pages include information on each City department, community links, job openings and even the City Code (on the Executive and Legal page under Government).
Also at your fingertips are three Bountiful City social media accounts to keep you informed and connected:
Facebook (Bountiful City UT)
Instagram (bountifulcityutah)
Twitter (@BountifulCityUT).
We love that so many of you have found us on social media already and would invite those of you who haven't to look us up! When we need to share information quickly, or if we come across City or government related information that is just nice to share, that is where we get the word out!
So, we hope you will connect with us soon—look us up on social media, visit our website or just give us a call!