Bountiful City Quarterly Newsletter
February 2018
TO VIEW THE COMPLETE ISSUE:
---
Mayor's Corner: "Bountiful's Bright Future"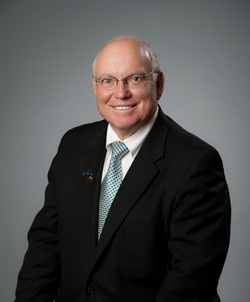 Happy New Year Bountiful residents! We are all so fortunate to live in this beautiful and friendly community. Wherever I go, people I meet tell me how fortunate I am to be the Mayor of such a wonderful City! It is true!
My number one goal as Mayor this second term is to help knit our community together as friends and neighbors with the spirit of kindness and service that Bountiful is known for. We have heard the universal praise for LDS President Thomas S. Monson after his recent passing. He lived 90 years giving kindness and service to others every day—a great example to all. And, along with that goal is the goal for the City and Council to reach out to you, the residents in our community, to share ideas for Bountiful's future.
I also look forward to finishing the great projects already happening. Creekside Park is completed and will open in the spring. With the input from Bountiful residents we've received, I expect that the Plaza south of the Tabernacle downtown will at least begin construction and will be the "gathering place" for all of us. We will likely begin designs for the remodel of our current City Hall as well. All big projects!
I want to thank former Councilman John Pitt for his service on the Council these past four years and the years he served before. He was an involved, concerned representative for you. I also look forward to working with our new Councilman Chris Simonsen. He will be a wonderful addition to our Council! Read more about Councilman Simonsen on page 3.
Finally, I pledge to continue to work hard these next four years to accomplish these important goals, and I hope we can all work together in 2018 to keep Bountiful the best!